Welcome to our Farm!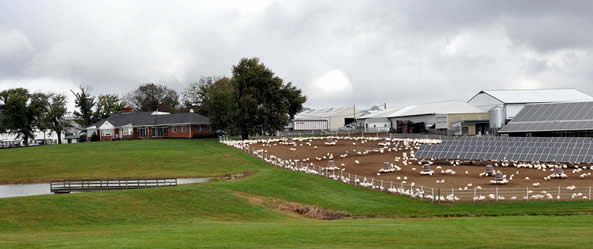 At Maple Lawn Turkey Farm, we take pride in having the very best free range all-natural turkeys.
Sorry, we are no longer taking online requests for Thanksgiving turkeys.
However if you are still looking to pick up a turkey please come by during our pick up hours.
Our November hours are:
8:00am - 3:00pm
Friday, 11/10 - Sunday, 11/12
9:00am - 2:00pm
Monday, 11/13 - Friday, 11/17
7:00am - 3:00pm
Saturday, 11/18 - Sunday, 11/19
7:00am - 5:00pm
Monday, 11/20 - Wednesday, 11/22
9:00am - noon
Friday, 11/24 - Saturday, 11/25
Our request form will be back up on December 8 for Holiday turkey requests.