Welcome to our Farm!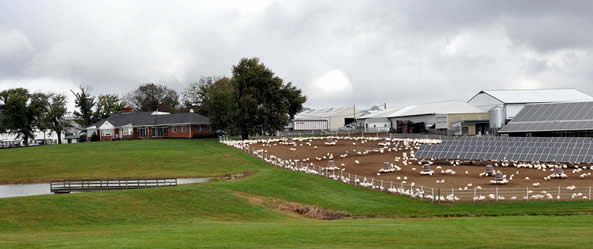 At Maple Lawn Turkey Farm, we take pride in offering the very best free range, all-natural, antibiotic free turkeys.
We offer fresh turkeys for sale in November and December and fresh frozen throughout the rest of the year.
Our online request form will be up November 1st for Thanksgiving turkeys.
If you would like to order a turkey for September or October pick up please email maplelawnturkeys@comcast.net or call 301-725-2074.