Welcome to our Farm!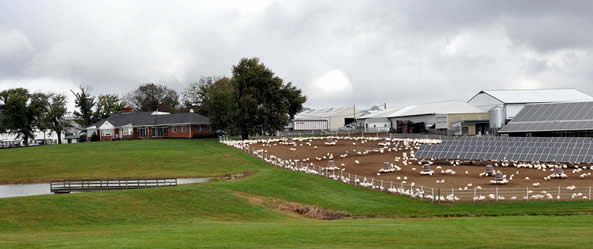 At Maple Lawn Turkey Farm, we take pride in having the very best free range all-natural turkeys.
We offer fresh turkeys for sale in November and December and fresh frozen throughout the rest of the year.
We will be open Friday, March 30 & Saturday, March 31 from 9:00am-12:00pm.
To place an order please call 301-725-2074 or email us.